Settings and Update with DOSCH&AMAND App
Together with the new DA1275 DECT Repeater - Satellite, D&A expands the possibilities for professional and retail customers to change factory settings, do firmware updates and administrate D&A devices. An revised APP supported user interface concept will make it simpler to adapt to individual systems and keep track of the current operations. Devices like the DA1280 cordless telephone plug will not be restriced to configuration via DTMF anymore.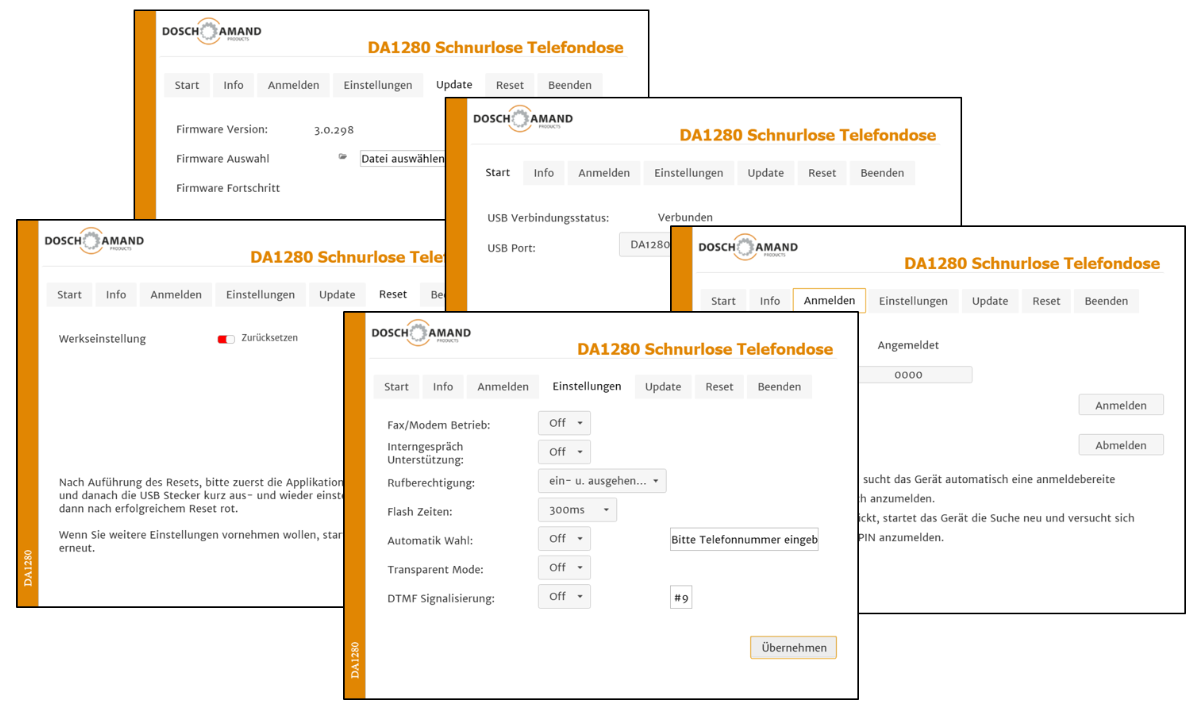 device access with D&A App
Smart Home/Telecare and BusinessCOM Solutions
DOSCH&AMAND PRODUCTS GmbH (DAP) offers OEM products for Smart Home/Telecare and BusinessCOM solutions. DAP maintains and technically supports EMS manufacturing partners in China and Germany. Typical OEM products are Business Handsets according customer's specification including GUI with Logo and customized state machine. More products are DECT Cordless Plug, DECT Repeater, DECT indePendant™ … in OEM brand and fully customized design. DAP is offering low volumes in Europe to Distributors and direct sales in case of high volume supply contracts.

Outside Europe, DAP products are offered and supplied to Distributors and Authorized Resellers.



Fully Customized OEM Products
DAP products or OEM products can be customized in any manner. Easiest way is to define Color, Logo and Product Label plus giftbox with dedicated art works. Manuals or leaflets with CE declaration will be complimented ex works. In case OEM customizing will demand extended R&D services, e.g. special handset functions, OEM customizing will be transferred to DOSCH&AMAND RESEARCH GmbH&Co.KG a specialized R&D center for wireless communications.

All OEM products will be delivered with CE certification tests at notified body/test house and respective CE Declaration. DAP provides OEM Manufacturing Declaration which enables OEM sales with customized CE declaration for OEM manual.