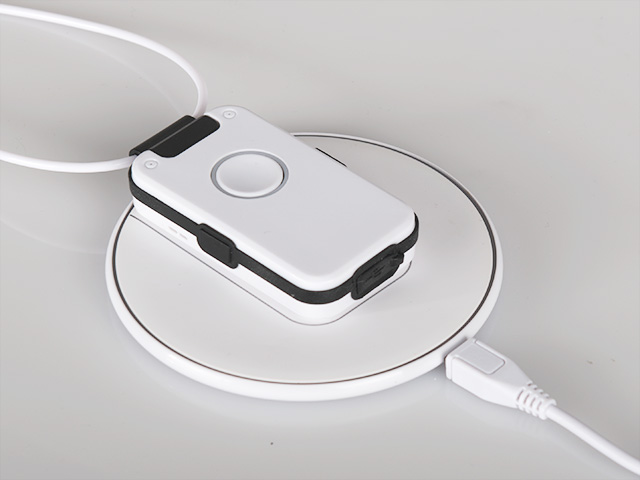 In order to support elderly and people with disabilities in their daily activities D&A has designed the DA1432 indePendant™, a personal assistant that features:
Voice assisted MMI in the user's native language
the ability to stay in touch with Family & Friends
contact Help Calls with Call sequencer
Reminders for taking medicine
Smoke Alarm Recognition with help call sequencer
reliable Fall Detector based on DPDM (DoschProbability Density Model)
contactless Qi Charger
DA1432 indePendant™ is compatible with any DECT base station and with most Smoke Alarm Detectors on the market.
A WIN PC App is available for any individual configuration, e.g. Language, Contact Numbers...
DA1432 will be launched in April 2018 in OEM design. The turnkey package contains:
DA1432 indePendant™
Qi charger
Necklace
USB cable
Quickstart Manual
Interested companies and organisations can participate in field trials with demo units which will be available beginning of April. To get more information please contact Diese E-Mail-Adresse ist vor Spambots geschützt! Zur Anzeige muss JavaScript eingeschaltet sein!